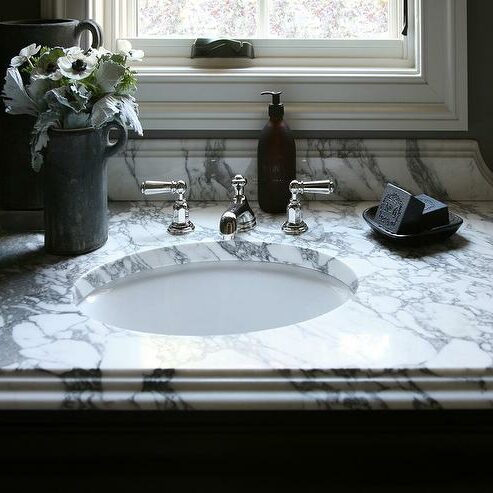 Expert Granite Worktop Installations in Folkstone
Looking to update your kitchen or add a touch of luxury to your home? Look no further than Granite Revolutions! We offer a stunning selection of granite worktops to suit any style and budget.
When it comes to choosing a material for your kitchen worktops, granite is an excellent choice that you should definitely consider. Known for its incredible durability and elegant appearance, granite is a natural stone that can withstand high temperatures and heavy use, making it perfect for the busiest of kitchens. What's more, granite worktops are available in a wide variety of colours and patterns, so you can find the perfect match for your taste and style.
Whether you prefer a classic and sleek black or a warm and inviting brown, granite worktops will not only enhance the look of your kitchen but also increase its value. So, if you want to invest in a long-lasting and beautiful work surface, granite is the way to go.
When it comes to installing your granite worktops in Folkstone, it's important to trust the experts. With years of experience in the industry, we understand the intricacies involved in effectively installing granite worktops to ensure they last for many years to come. From measuring and cutting to fitting and finishing, we take great care at every stage of the process. So why not add a touch of luxury to your home with our expertly installed granite worktops?
Our team of skilled professionals will work with you to ensure that your new worktops are both functional and stylish. And when it comes to installation, you can trust us to provide a seamless and hassle-free experience from start to finish. Say goodbye to boring countertops and hello to the beauty and durability of granite with Granite Revolutions.
If you would like to find out more about our services and solutions, please don't hesitate to give us a call.